Banbridge Academy celebrates outstanding A level results
The pupils of Banbridge Academy obtained the best ever A level results in the history of the school with an outstanding 87.5% of pupils achieving three grades A*- C. 
Almost half of all entries at A level were awarded an A*/A grade and over 99% of pupils passed three or more of their A level subjects.  
Principal Robin McLoughlin said 
These impressive results are testimony to the endeavours of all of our pupils, the commitment of the teaching staff and the support of parents. 
We congratulate all of our pupils on their superb achievements and wish them well as they begin the next stage of their careers.  
Such remarkable results would not have been obtained without the dedication and commitment of the teaching staff of the Academy; their professional approach has undoubtedly underpinned this success.  
The education of our young people involves a partnership and I want to pay tribute to my colleagues in our primary schools who have created the foundation for the success our pupils enjoy today.  
I know our parents are delighted with the success of their sons and daughters and they too must be congratulated for their consistent support and encouragement as we work together to ensure high levels of success for our pupils. 
Our pupils continue to excel and we look forward to working with our community to ensure further success in future years.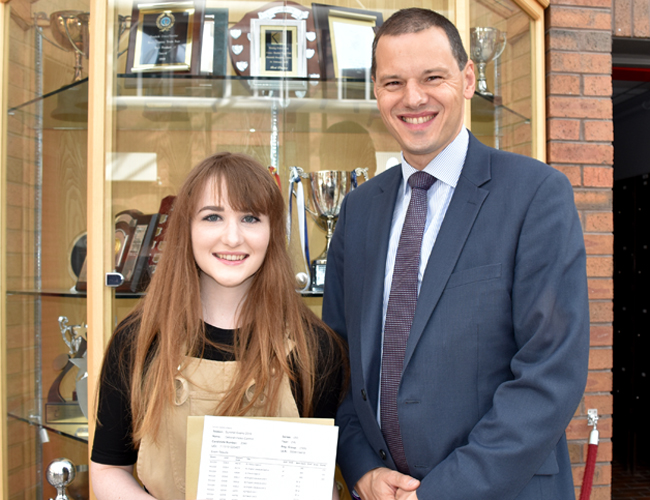 16 August 2018