Image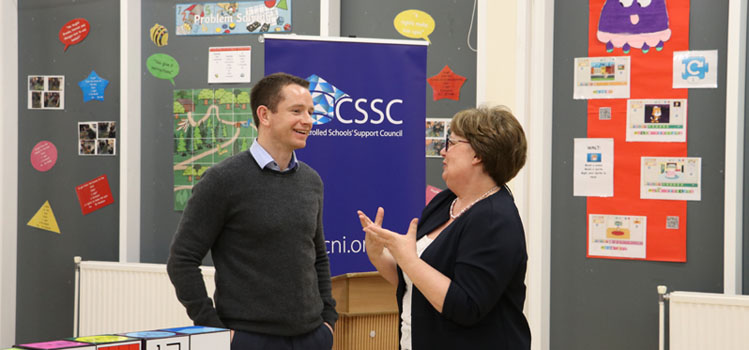 About Us
September 2016 saw the creation of a new advocacy body for almost half of all schools in Northern Ireland, the Controlled Schools' Support Council (CSSC).
It is the first time, in over thirty years, that the sector has a representative voice.
The need for CSSC has been made abundantly clear in the short time it has been in existence, with 94% of controlled schools opting-in to register with the Council.  
This was the culmination of almost five years of work by a 10-person working group comprising serving and ex-principals and members of the Transferors Representative Council.  This work will now be taken forward by the new Board of Directors, elected at the first AGM on 8 March.
The Council will work on behalf of schools and the wider controlled education sector to enhance the quality of education provision.
CSSC will focus on:
Advocacy - on behalf of individual schools and the wider controlled sector
Ethos – to develop and maintain the ethos of the controlled sector 
Governance – to support the Education Authority regarding the appointment and training of governors
Raising standards – to assist schools to further raise levels of achievement 
Schools' estate –to look at development plans for changes to school provision 
The Council will work in partnership with the Education Authority, the Department of Education, other sectoral bodies and, of course schools.
CSSC's vision
The Controlled Schools' Support Council supports controlled schools, which are open to all faiths and none, in providing high quality education for children and young people to enable them to learn, develop and grow together, within the ethos of non-denominational Christian values and principles.