Board of Directors
The inaugural AGM of the Controlled Schools' Support Council on 8 March 2017 saw the election of its Board of Directors.
The Directors, representing schools, the Transferor Representatives' Council and those from a public appointments process will serve for four years.
CSSC third AGM took place at Dunsilly Hotel, Antrim in May 2019. Read more here.
Mr Mark Orr QC - Chairperson
Mark Orr is a practising barrister and a Queen's Counsel, specialising in contract, commercial, property, trust and tax law.
Mark is chairperson of the Board of Governors of Banbridge Academy and is former governor of Dromore Central Primary School.
Dr Andrew Brown - Vice-chairperson   
Presbyterian Church in Ireland / Transferor Representatives' Council
Andy Brown is a Principal Lecturer in Teacher Education, Academic Head of Arts and Humanities, a member of the Academic Leadership Team, and Head of the BEd Primary degree at Stranmillis University College.
Andy has wide experience of strategic leadership and policy work for various education bodies and trade unions.
Mrs Grace Trimble 
Principal, Kilkeel Nursery School
Grace Trimble is an experienced nursery principal, who works in partnership with the school community stakeholders and the board of governors to enable continuous evaluation and improvement of educational provision.
She previously served on the interim board of the Controlled Schools' Support Council. 
Nursery schools can contact Grace here.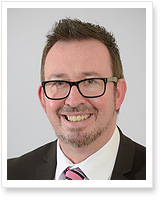 Mr Raymond McFeeters 
Principal, Castle Tower School / Ardnashee School and College
Raymond McFeeters has worked in both mainstream and special controlled schools during his career and is committed to the vision, values and ethos of the controlled sector.
Raymond has also served on the interim board of the Controlled Schools' Support Council.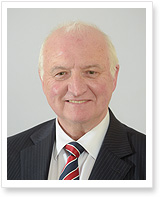 Mr Hugh McCarthy 
Hugh McCarthy served as Principal of Killicomaine Junior High School for 23 years and taught in the controlled sector for 45 years.  He previously taught in Banbridge High, Orangefield Girls' and Boys' Model, Belfast.
He currently lectures in Headship/Leadership with the Ulster University and sits on EA Appeals Panels.  Hugh chaired the initial group which established a controlled schools' sectoral body, now the Controlled Schools' Support Council.
Non-selective post-primary schools can contact Hugh here.
Mr Robin McLoughlin 
Principal, Banbridge Academy
Robin McLoughlin has strategic school leadership experience and has worked with many statutory and voluntary agencies.  His vision and values are focused on high quality pupil-centred education.
Robin is a past chairman of the Association of Controlled Grammar Schools and former president of the Association of School and College Leaders.
Grammar schools can contact Robin here.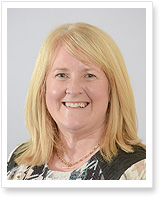 Mrs Heather Murray 
Principal, Millington Primary School
Heather Murray has experience of both the primary and nursery sectors, having taught and led in a variety of settings from, small rural to large urban schools.
Heather was one of the first interim directors of the Controlled Schools' Support Council. 
Mrs Gillian Dunlop 
Principal, Largymore Primary School 
Gillian Dunlop has worked in six different controlled primary schools. She holds positions with GTCNI and the Ulster Teachers' Union. 
Gillian will work to ensure that the Council's relationship with schools is open, transparent and honest, and in the best interests of children and young people. 
Primary schools can contact Gillian here.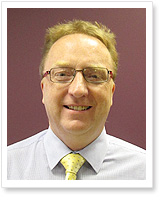 Dr Peter Hamill 
Church of Ireland / Transferor Representatives' Council
Peter Hamill is the Secretary to the Church of Ireland Board of Education (NI). He is a qualified teacher and vocational trainer with a PhD (University of Warwick) in the field of education.
He has worked in the area of training and development for a number of organisations, including the Diocese of Connor, the former Education & Library Boards and the Northern Ireland Council for Voluntary Action.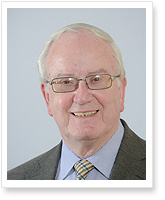 Mr Kenneth Twyble
Methodist Church in Ireland / Transferor Representatives' Council
Ken Twyble is retired vice-principal of Killicomaine Junior High School and current chairperson to the Board of Governors at Bocombra and Orchard County Primary School. 
He is the past Lay Leader of the Methodist Church in Ireland and currently a member of several Church committees.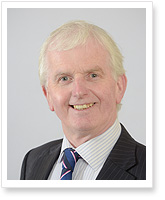 Mr Johnny Graham OBE
Johnny Graham is former principal of Belfast Model School for Girls and has also served as vice-principal in Dromore and Deramore High Schools.
Throughout his career, Johnny has developed and maintained cooperative working relationships to achieve high educational standards and results. 
Mr Bill Reilly MBE FRICS
Bill Reilly is a chartered surveyor.  A former member of the Western Education and Library Board, he is past-president of the Association of Education and Library Boards.
Bill chairs the Board of Governors of Omagh Academy.  He sits on the Boards of Gibson and Newtownstewart Model primary schools.
Mrs Dorothy Black MBE 
Dorothy has taught in the controlled sector and held positions with CCEA, to review the curriculum, and GTCNI to align teacher competencies across post primary and further education. 
She has interacted with senior management of all school types while working as a PGCE lecturer at Ulster. Dorothy serves on the committees of two community based shared education projects.