Controlled education sector
The modern controlled schools sector is a large, diverse and distinctive education system.
It is
• Church related
• Diverse in provision and governance
• Inclusive in making provision for children and young people from all backgrounds
• Aspirational in seeking to provide the best possible education.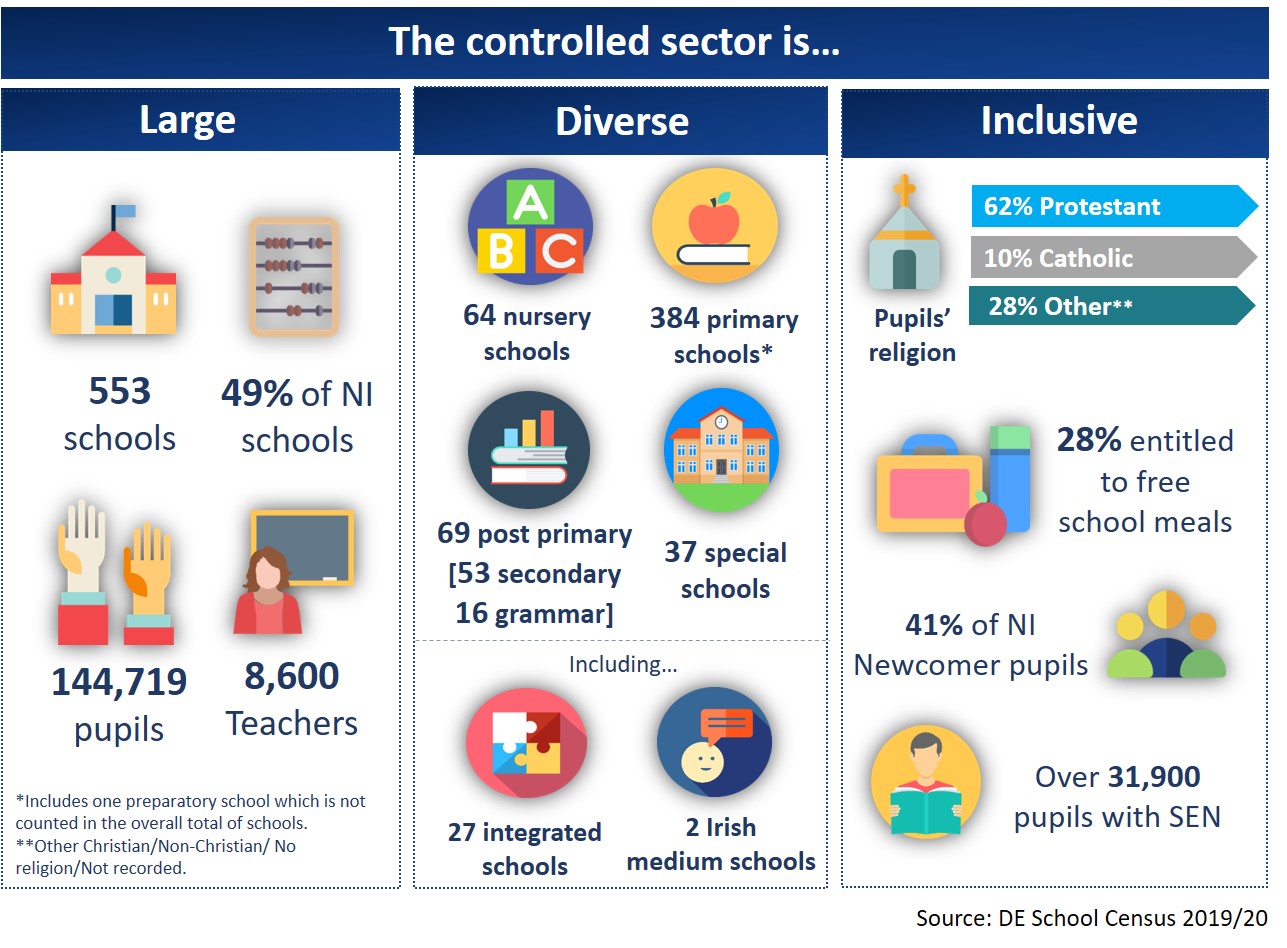 Breakdown of controlled schools by Type (2018/19):
• 144,719 pupils attend controlled schools, representing 49% of all pupils.
• 62% of pupils in controlled schools are Protestant, 10% are Catholic, 28% are 'other'
• 41% of newcomer pupils in Northern Ireland attend controlled schools
• 28% of controlled pupils are entitled to free school meals
• 95% of controlled schools are members of the Controlled Schools' Support Council
Controlled schools are managed by the Education Authority through Boards of Governors.