Image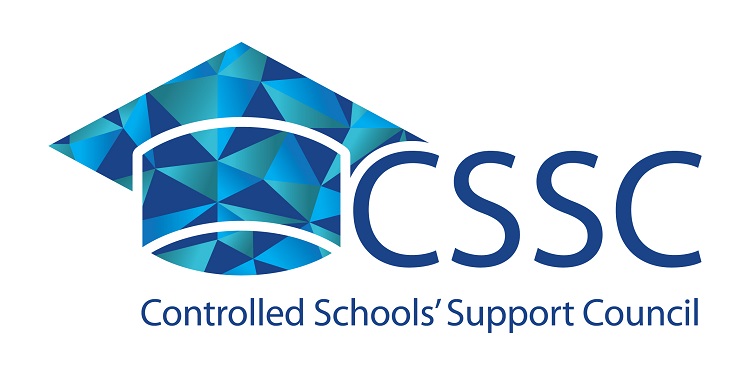 Controlled schools Governors Q&A
Board of Governors Q&A
Q. Tell us about your career journey and what has led you be a representative on the Board of Governors at Largymore Primary School.
A. My career to date has mainly centered around business development and marketing, helping various employers win large cleaning and security contracts with the likes of Universities, Colleges and schools across the UK and Ireland.
Currently, I work as part of the Centre for Economic Development and Social Inclusion team at Belfast Metropolitan College, helping companies innovate, upskill and train in a range of emerging technologies. I also assist with a programme called 'Bring I.T. On' which encourages school children of all ages to consider a wide range of roles in the IT sector in Northern Ireland.
In terms of why I applied to join the Board of Governors at Largymore Primary School, at the time my daughter was due to commence P1 and I felt compelled to give something back to a school that really is at the heart of the community.
Secondly, I felt that I have transferrable skills that could add real value to the Board of Governors. With a background in outsourced facilities management, technology consultancy and commercial management – knowledge and experience in these areas can be utilised to drive the strategic direction of the school
Lastly, I view Board of Governors as a great learning platform for myself with regards to how a Board operates, the roles and responsibilities of a Board member and learning new skills from other members that I can take forward to other Board appointments.
Q. When did you take up this position?
A. I commenced on the Board of Governors in September 2018, so I have just completed my first year in the role.
Q. What does holding this position entail in terms of duties?
A. Duties include attending regular Board and Committee meetings to discuss and take decisions that help set the plans and policies of the school, appoint school staff, manage the spending of the school budget and set and monitor standards within the school.
A consensus for every Board decision needs to be reached, therefore there is plenty of discussion and debate on various topics before everyone is in agreement on the way forward. Thankfully the Board of Governor's at Largymore Primary School all have a similar ethos when it comes to decision making – placing pupils at the centre to provide the best possible education.
Q. What are the challenges of this role?
A. The main challenge of the role is understanding that as a Governor you need to act in a critical friend role to the Principal and Deputy Principal. On one hand, you want to be as helpful and amenable as possible when making important decisions that affects pupils, staff and the wider school community. And at the same time, decisions need to be made in compliance with policy and budget constraints.
That said, it's a challenge not only myself but everyone on the Largymore Primary School Board of Governors relish with the aim of driving school improvement.
Q. Is there a certain aspect of your role that you find particularly rewarding?
A. The most rewarding aspect of the role is working closely with the school to genuinely drive more positive outcomes for the pupils. This can be in the form of identifying investment in new learning materials, adopting new teaching techniques through the use of technology and empowering pupils to fully engage in their education.
Working collaboratively with an amazing Principal team in Gillian Dunlop and Arlene Poots is also rewarding. As a Governor I get to see first-hand how hard working, passionate and caring both are with regards to Largymore Primary School and the local community. 
Mrs Joan Christie is Chair of Sandelford School and has extensive experience of contributing to school governance. She kindly spoke to us about her involvement and what the role of Governor means to her.
Q. When did you first become a school Governor?
A. I have been a school Governor for almost 50 years now! My first three positions were all at the same time when I was a board member on NEELB. I have served on five different primary schools and now I am Chair of Sandelford School and it's a position I love.
Q. That's an incredible amount of time. What has made you continue to volunteer as a school Governor for so long?
A. The truth is I find it incredibly addictive. When I first started I had a real thirst for knowledge around the position, I wanted to learn how to be the best governor I could. When you realise the impact you can have on your local community and you see the children's progression it spurs you on.
I have always encouraged volunteering, I believe if you are in a position where you can give your time to others then you should.
Q. What does your role entail?
A. I attend board meetings and committee meetings of course as well as school events. As Chair, I come into the school frequently to stay as involved as I can in school life.
I like to think I have played a part in opening the school to the wider community and raising the profile by inviting guests and organisations in.  
As Governors we are in a unique position to promote our school. I talk about Sandelford everywhere I go. It is a big part of my life, as it is for all of the Governors. You don't compartmentalise, it becomes part of who you are and I feel very fortunate to have that.
Q. You have been a Governor at primary schools and a special school, are there any differences in the positions?
A. The role of a Governor is very similar in both settings. You do your utmost to ensure the best possible outcomes for pupils. There are committees and board meetings and some really fantastic experiences working with the staff, the children and their families.
In Sandelford I find the relationships built between governors and families are very close. It's a unique relationship and a very special one.
Q. What do you find most rewarding about the position?
A. Sandelford is a family and one which I am incredibly proud of. The governors, staff, children and their parents all add to the family life of this school. I still see and speak to past pupils in the local community and seeing how they have progressed gives me a great deal of satisfaction.
I think it is wonderful to be involved in the life school and to get to know individual characters and to watch them progress. I can't imagine not being involved if I am honest.
Q. What do you find most challenging about being a school Governor?
A. You have to accept that not everyone can be an expert in everything and not every governor can be trained in everything they need to be.
Each Governor brings transferable skills from their own occupation and personal experiences and the board of Governors works through these individuals coming together sharing their skills and experiences for the best of the team.
We are also very lucky to have Sharon Tennant as Principal. Her knowledge is phenomenal and she really understands the needs of each of the children in the school. We have all been very fortunate as she shares her insights and experience with us.
Q. What advice would you give to someone considering applying to become a Governor?
A. I can't understand why someone wouldn't want to. Everyone can contribute their own talents to the role sometimes without even realising they will be applicable.
It is important to be honest and impartial and to accept the responsibility that comes with the role but it is worth it when you see the results.
If you are committed to the position and you want to help your local community then I would absolutely recommend it.
Visit our website to learn more about becoming a Governor: http://www.csscni.org.uk/governors/
Across Northern Ireland 1,345 school Governors are needed to ensure controlled schools are supported to provide high quality education for over 142,000 children and young people. 
These volunteers play a crucial role in providing leadership and support to schools. They serve a term of four years. 
The Controlled Schools' Support Council (CSSC) is working with the Education Authority to encourage people from all walks of life to apply to become school Governors. 
CSSC sat down with Bhavani Conaghan (pictured) who is a Governor in two controlled schools in Belfast, Strandtown Primary School and Bloomfield Collegiate. She told us what drew her to the roles and what encouragement she would give to people who are considering applying. 
Q. What inspired you to apply to become a Governor in a controlled school? 
A. I wanted to get more involved in my local community. 
I initially joined the PTA of my daughter's school, Strandtown Primary School and became a treasurer.  The last time that Governors were reconstituted, I decided to apply through the Education Authority (EA) to become an EA Governor. 
After I was offered a post at Strandtown, EA contacted me and said that were some of my skills that would also be useful in Bloomfield Collegiate and asked if I would be interested in becoming a governor there too. I decided to go for it because I was really interested in the role. 
Q. What does your role entail? 
A. I attend Board and Committee meetings at both schools. I decided that if I was going to do it, I was going to be fully committed and contribute in any way that I could, so I sit on several Committees at both schools. 
In recruitment and selection Committees, I am involved in selection and interviews for posts within the schools. I really enjoy the process of finding the right person for the job who fits well into the school. 
Boards of Governors also discuss and agree on policies, the school curriculum and the school development plan, so I am involved with this along with my colleagues. 
Since everyone brings a different skill set to the table, it's great to get different perspectives on these and work together to get the best outcomes for the schools. 
Q. What do you find most rewarding about the role? 
A. I find being a school Governor very fulfilling. The Principals show real appreciation for the work that we do and they know they can rely on us. 
For me, being a school Governor is a way of giving back to the community. I get to see pupils grow and thrive and in part that's because of the work that we do. I love that I am helping pupils develop to the best of their ability. That's really satisfying and that's what makes it worthwhile. 
Q. What do you find most challenging about the role? 
A. At first I found it a bit daunting because it is a very important role. Principals look to you for guidance and advice. Once I went through the training offered I definitely grew in confidence. 
When you realise that everyone has different skills and you work together, this helps to overcome any worries you might have about certain areas. Now I am glad to know the Principals can rely on me. 
Q. You said that you engaged in training provided by EA for the role, what training did you do and how did this help? 
A. I took all of the training courses that they offered; governance, finance, recruitment and selection and child protection. I wanted to take advantage of everything on offer to make sure I was doing as good a job as possible. 
The training was invaluable to me. It helped me to really understand what was required in the role and how to go about it properly. Completing the training meant I was able to fully contribute to both schools. 
Q. You are a Governor in a primary school and in a grammar school, what do you think are the differences in your role in each school? 
A. The roles are very similar with Board meetings and Committee meetings and preparation for these. 
In the grammar school (Bloomfield Collegiate) there is a lot more work that goes into curriculum setting than in Strandtown. You have to take into account the popularity of subjects, the time-table and the school development plan when setting a curriculum. 
Q. What advice would you give to someone considering applying to become a Governor? 
A. I would say go for it, it is such a rewarding role and you will get so much out of it. 
Whatever your background you will have transferable skills that you can bring to the role. In both schools we have people on the Board from all walks of life and each person contributes a different viewpoint. While not everyone may agree all of the time, each person's opinion is valued and considered. 
I would also say that you have to be willing to commit to the role. Take advantage of the training offered and be dedicated to it.  With suitable training and commitment, you will finish your four-year term feeling like you have really accomplished something for the school, the pupils and for yourself too.