Working in partnership
CSSC is pleased to partner with a number of organisations to bring benefits to the controlled sector.  
British Council
The Connecting Classrooms programme, funded by the British Council and the Department for International Development, offers opportunities such as:
grant-funded international school partnerships

 with schools in Africa, Asia and the Middle East

free

 in-school CPD courses on global learning themes that complement sustainable development goals.  
The Centre for Global Education, funded by the British Council and the Department for International Development, is already successfully delivering the Connecting Classrooms Through Global Learning programme in Northern Ireland. Over 60 primary, post-primary and special schools are involved. 
THRiVE

CSSC is delighted to be part of the project board working on the THRiVE initiative.
Over the past three years, key stakeholders have been working collaboratively to improve outcomes for children and young people in the Rathcoole and Monkstown area.  
Learn more about THRiVE project.
Taking Boys Seriously 
The Taking Boys Seriously research, led by Ulster University, seeks to proactively engage with young men, schools and youth groups to increase attainment and levels of higher education participation among young males. CSSC is part of the steering group that oversees the research.
The first Taking Boys Seriously joint conference organised by Ulster University, The Controlled Schools' Support Council and the Council for Catholic Maintained Schools took place in 2018.
Find further information about the Taking Boys Seriously project here.
Young Enterprise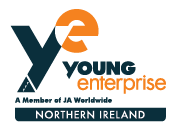 Young Enterprise Northern Ireland is a charity developing the entrepreneurial skills and aspirations of young people aged four to 25 to prepare them for the new economy.
Working in partnership with education and business, they engage with over 80,000 young people each year. 
The Department of Education provides support for their programmes, which address the skills development requirements of the Northern Ireland curriculum.