The Armstrong Primary School performs at AGM
CSSC was delighted to welcome The Armstrong Primary School to its AGM on the 8 March.
Over 35 children performed three songs – The King of love my Shepherd is, Do-re-mi and Chariots Comin'.
Led by Mrs Pamela Graham and Mrs Lisa Moffett, it was clear that the choir had been practising hard as their performance was note perfect.
CSSC would like to thank Mrs Graham, Principal Mr David Dickson and the Armstrong Primary School for taking the time to attend and perform at the AGM.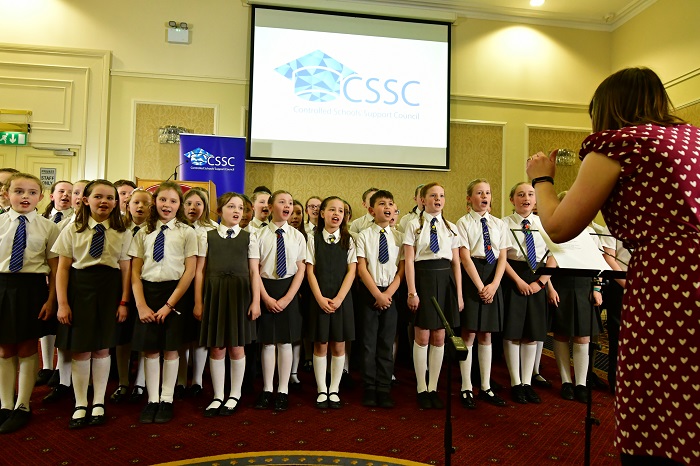 14 March 2018