Ethos and shared education in Limavady High School
CSSC is currently exploring ethos in controlled schools through a working group, research project and most recently a conference.  Darren Mornin, Principal of Limavady High School has since reflected on the ethos the school community aspires to and has shared his thoughts with us.
I had the pleasure of meeting with Heather from the Controlled Schools' Support Council recently to discuss the importance of having a school and sector ethos. This discussion prompted me to reflect on my own school ethos and how it relates to the vision for my school, one heavily involved in Shared Education.
Ethos is a Greek word meaning "character" that is used to describe the guiding beliefs or ideals of a community. When visitors come to our school they would often say, "you can feel the ethos the minute you walk through the door".
 In Limavady High School our beliefs and values are based around strong Christian morals; this extends throughout all that we do day in day out.
The approach we take as a school to develop and embed these values is articulated through collective worships, not only in school assemblies but on special occasions in our local church facilitated by the local clergy and during our religious education lessons.  
Children and staff of all faiths and none are welcome at Limavady High School and our school aims to promote understanding between all members of our school community.  Our own core values align closely to Christian values.  The values of respect, integrity, personal responsibility, teamwork and fairness were agreed by all our stakeholders and reflect the day to day life in our school. 
The Limavady High School community thrives in a positive and happy environment in which there are clear and agreed expectations. For each pupil this is their 'best chance' to succeed.
All teachers and support staff, represent and project the values of the school, both as a collective body and as individuals. This in my view is a vital component in bringing our school ethos to life.
We believe that the Sharing Education programme has enabled us to further develop this ethos by working with our partners St Mary's Limavady. At present we have nearly 600 pupils in key stage three timetabled on a weekly basis for joint learning for life and work classes.  These classes are taught collaboratively in both schools in mixed classes.  The delivery focuses around the topics of local and global citizenship, personal development and education for employability. This enables our pupils to develop the fundamental skills, knowledge, qualities and dispositions that are prerequisites for life and work in a shared setting.
I believe that there are four main concepts when bringing the ethos of a school to life.
(1) the ethos which is closely aligned to the mission statement needs to be sold as an ideal to all the staff, pupils and all stakeholders in the school.  
(2) The staff need to believe in the guiding principles of ethos or mission statement and feel part of it.
(3) The third concept, and probably the most important one, is that the ethos needs to extend throughout all that we do.
(4) The final concept is to build on it and allow it to develop organically.
Developing and establishing the ethos of a school in my view is not something that can happen overnight.  It takes time to ensure that it is part of what we do on a daily basis.
D Mornin
Principal
29 March 2018
Limavady High School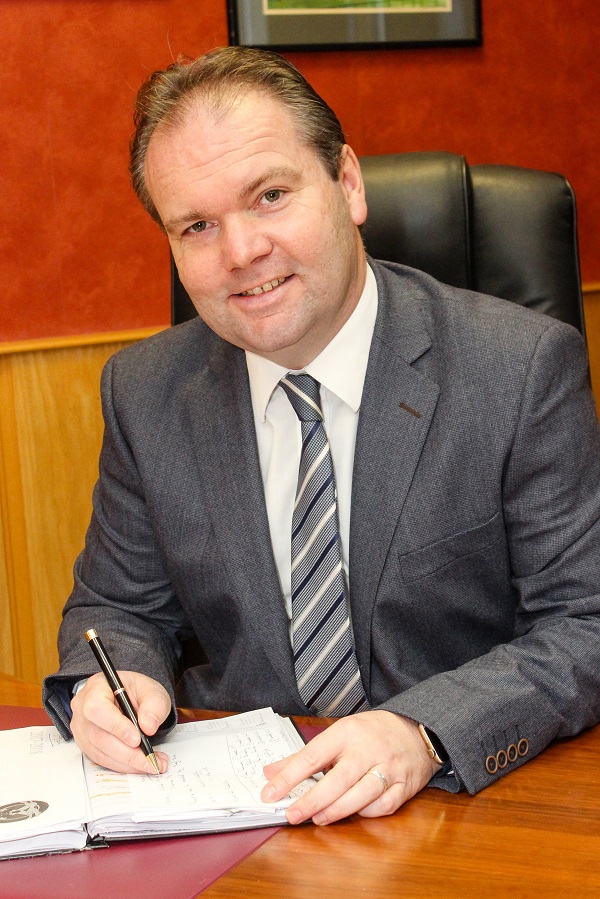 Published 29 March 2018