Image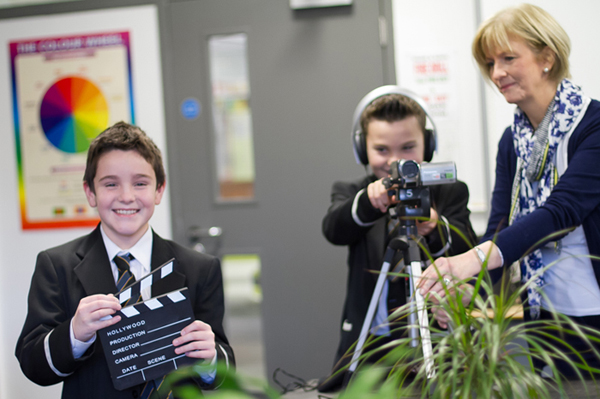 Attainment and performance in the controlled sector
This report explores attainment and performance in the controlled education sector in Northern Ireland.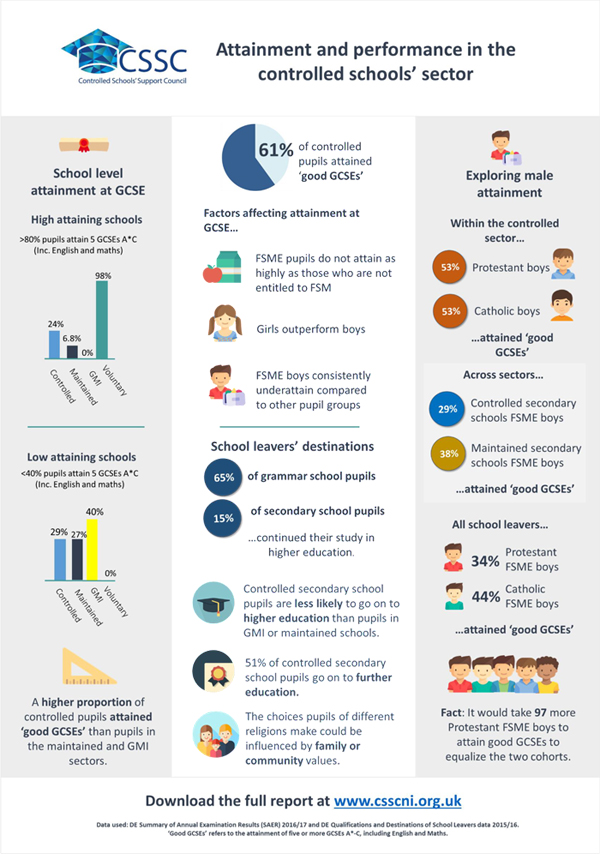 Downloads
It looks at GCSE results and school leaver destinations, with a particular focus on pupils entitled to free school meals.

The report's findings show that 61% of controlled school pupils achieve five or more GCSEs at A* - C, a greater proportion than in the maintained and grant maintained integrated (GMI) sectors.

In terms of school leaver destinations, pupils in controlled secondary schools are more likely to go on to further education and training than those in controlled grammar, maintained or GMI schools.

The report adds to the growing body of evidence that pupils in the controlled sector entitled to free school meals are underachieving, particularly male pupils, when compared to other sectors.  

Case studies featuring Lisneal College, Priory Integrated College, Markethill High School, Regent House School and Laurelhill Community College have been published to give a sample of the creativity and innovation of schools in the controlled sector in improving achievement.